Are Wendy Williams & Her Husband Kevin Hunter Separating?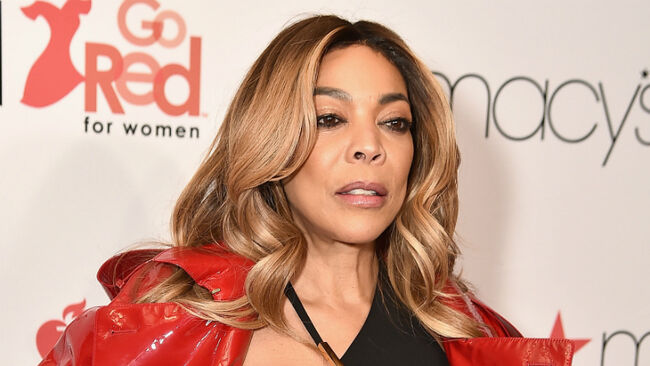 Wendy Williams may be taking a break from her talk show, but she can't escape the rumors about her marriage.
Despite claims she separated from her husband of 21 years Kevin Hunter after his alleged mistress reportedly gave birth to his child, an Us Weekly source told the publication Wendy and Kevin are not only still together, Wendy's been "begging" Kevin to stay.
Kevin is the one who "has wanted to separate so that they would be free to live their own lives," said the insider. "Wendy has begged Kevin to stay with her." Adding, "It's been a very long, sad, vicious cycle."
As fans know, Wendy's had a tough few weeks. Last week the 54-year-old talk show host was accused of suffering a relapse reportedly triggered by her husband's affair. Wendy was reportedly found drunk and had to be rushed to the hospital on March 25. "She was in a bad way and disappeared from the studio after her show Monday," a source told Daily Mail. "She went back to the sober house only to check herself out and decided to start drinking." And the week prior, Wendy announced that she's living in a sober living house amid her on-going battle with addiction.
All of which came before the Wendy Show host announced that she would be taking a "scheduled" break from her show, just hours after her reported hospitalization and relapse. "We have planned break coming up next week," she told her studio audience before hinting that the break had nothing to do with her reported hospitalization. "I know... it was planned though. But we're back with live shows on April 8th."
Photo: Getty Images