Beyonce Looks Drop Dead Gorgeous In New 'Lion King' Teaser Photo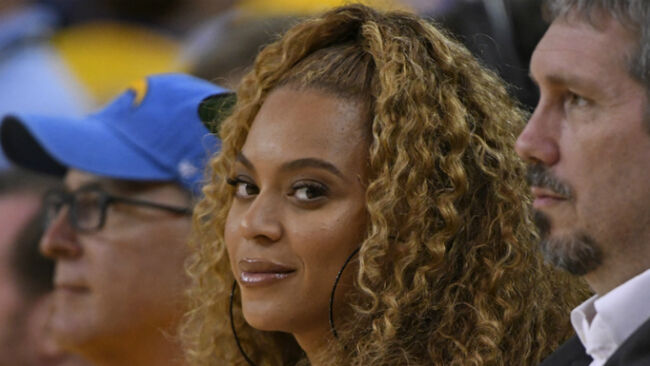 A Queen!
From her perfect skin to her oh-so-luscious locks to her breathtaking stare down with Nahla — Beyoncé's latest Lion King teaser photo has given me all the feels.
On Tuesday (July 2), Queen Bey dropped a caption-less picture of her looking unbelievably gorgeous while staring into her Lion King character Nahla's eyes. The shot, which she dropped in Beyoncé fashion — with no explanation — comes just over two weeks before the release of the highly-anticipated musical film.
As fans know, Bey not only stars in the remake as Nahla, she also sings in the film. In a recent interview with Fandango, director Jon Favreau explained how excited he was when Beyoncé joined the cast, saying, "understanding who she is and what she represents to so many people and the fact that she's collaborating with me on this really helps differentiate it from previous productions. It helps give this production its own personality because she's such an important figure and her musical interpretation is seen as something that people welcome."
Jon also discussed Beyoncé's original song in the film, explaining that "it doesn't replace anything" and feels "organically a part of the new production." He added, the new Lion King will include all of the original songs, but Bey's new track is one "she performed and wrote in the spirit of the production."
Last month, Bey previewed her remake of the classic "Can You Feel The Love Tonight?" with co-star Donald Glover, who plays Simba. Beyoncé and Blue also paid tribute to the Lion King in June by channeling their inner Lionesses for her mother Tina Knowles Lawson's third annual Wearable Art Gala. For Bey's look, she went all out wearing a custom Georges Hobeika sequined bodysuit that featured a lion's face on it and feathered lion's mane. Her breathtaking outfit was completed with a floor-length golden cape. Blue followed in her mommy's footsteps and also went with a Lion King-inspired look, wearing a tribal headpiece and a matching yellow gown.
Lion King hits theaters on July 19!
Photo: Getty Images