Jada Pinkett Smith Reveals Why Divorcing Will Smith Is 'Never An Option'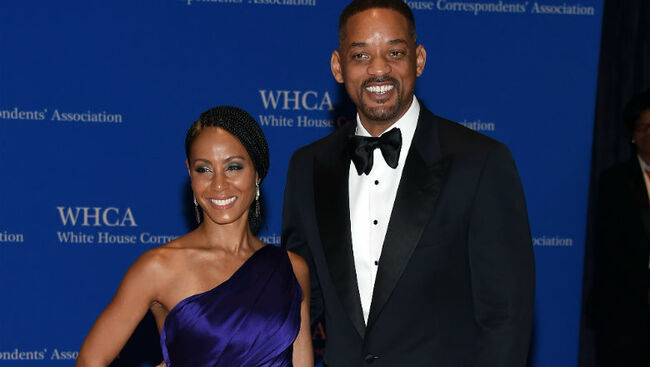 Some Hollywood romances last forever and Jada Pinkett Smith is set on making sure her relationship with Will Smith stands the test of time, despite their previous marital road bumps.
During the Monday (November 26) episode of Red Table Talk, the 47-year-old star spoke candidly about the topic of divorce, admitting that waving the white flag is just not an option for her. "I remember you asking me on one episode that we did with Will, she was like, 'Well, why don't y'all just divorce?'" Pinkett Smith said of her mother, Adrienne Banfield-Jones, during the episode. "One of the ideas for me is that we've built such a beautiful community, we've built such a beautiful family and our survival – we do well together. And then breaking that group and community up for me, it's just never an option."
Interestingly enough, the episode also featured a guest appearance from Toni Braxton, who previously divorced her husband of 12 years, Keri Lewis. Banfield-Jones has also been divorced three times.
Nonetheless, Jada's mindset on the matter boils down to maturity and, simply put, the actress said she isn't "mature enough" to get a divorce. "Because when you have to start going in, breaking up assets, that right there," she explained. "Let me tell you, that's when the red table turns upside down and it won't be red no more!"
"That's maturity I do have. You understand? I know what I can do and I know what I can't. I actually have maturity to figure it out and work with what I go," she continued.