Toni Braxton Reportedly Owes Nearly Half A Million Dollars In Back Taxes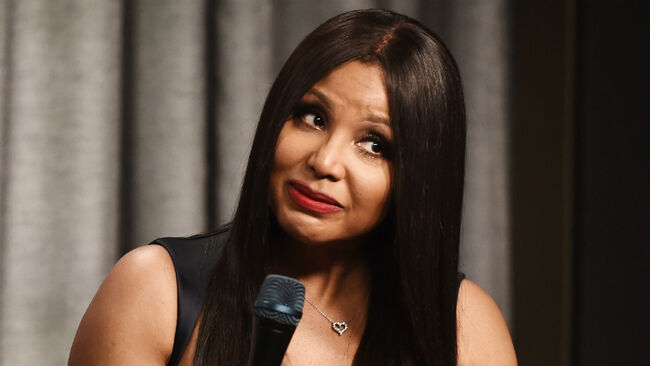 Toni Braxton's already having a tough 2019.
Just days after news broke that she called off her engagement to Birdman, The Blast has reported that the "Un-Break My Heart" singers owes nearly half a million dollars in back taxes.
According to court documents, obtained by the gossip site, the IRS filed the first lien against the singer before the new year on December 4. The lien reportedly states that Toni owes a total of $340,252.99 in back taxes for 2017. However, her tax troubles didn't stop there. Days later, the State of California Franchise Tax Board also hit the 51-year-old singer with a tax lien of $116,154.64 for money owed, bringing her total of liens to $456,407.63. "Both the IRS and the State of California warn Braxton to hurry up and pay or they will start the process of seizing her property," The Blast reports.
Just last year, Toni, whose filed for bankruptcy twice in the past, faced similar tax liens from the IRS and the State of California after both claimed she owed $780,808.29 in back taxes.
Earlier this week, Toni's now-ex-fiance, Birdman, confirmed that the two called it quits after two years together, writing, "It's over...," to his Instagram Story before clearing his entire IG account of all photos. The "Breathe Again" singer took a more indirect approach when addressing their split on social media. After removing every photo from her Instagram account, Toni shared a photo of her wearing a red plunging-neck gown and captioned the post: "Starting a new chapter isn't always an easy choice...but ALWAYS choose to be chosen. Cheers to a new year 🥂."
Photo: Getty Images