Tyra Banks Announces Plans To Open Modeling Amusement Park Called Modelland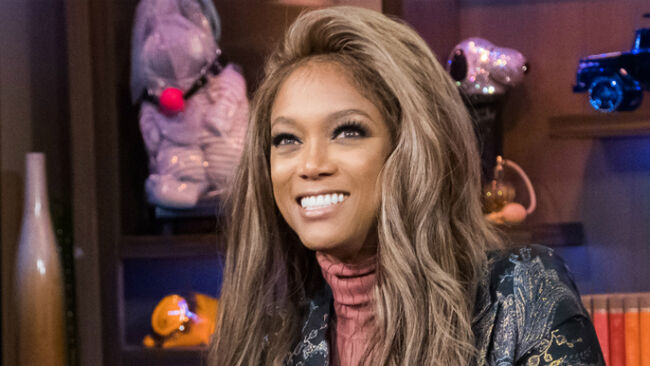 When you're Tyra Banks and you've conquered pretty much every industry — from fashion to film to beauty to TV to books — it's only right that you try your hand at creating your very own theme park! (You know, casual)
On Tuesday (February 6) the America's Next Top Model creator announced that she's creating a model amusement park called Modelland! "My dream for you will soon be a reality.#ModelLand. A place where everyone can be a model. A place where all beauty is celebrated," Tyra wrote on Instagram. "I can't wait for you to Step Into Your Light. Head over to Model-Land.com to sign up for more information."
Here's what we know about the project thus far:
The 21,000-square-foot, ticketed attraction is named after Tyra's 2010 novel, Modelland . It is projected to open later this year at Macerich's Santa Monica Place, "the iconic open-air shopping, dining and entertainment destination just blocks from the beach in Santa Monica," per Tyra's press release . "Modelland will intersect a fantasy version of the modeling world with state-of-the-art interactive entertainment, creative collaborations, curated retail, dining and special events [...] The multi-level ticketed experience invites all visitors to redefine what a model really is and for people to be the dream versions of themselves."
While it may seem like this is a new venture for the mogul, Tyra explained that she's been working on the idea for the past decade. "Modelland has been 10 intense years in the making," she said in the press release. "It has been my ultimate dream and I have worked tirelessly with laser-focused tunnel vision to bring it to fruition. Modelland will awaken your childlike glee by entertaining and educating in unexpected ways that will make learning about oneself fierce and fun. I want people to feel seen and validated. Modelland will provide the tools for them to do so and empower them to embrace, adorn and celebrate their own unique beauty." She concluded, "Modelland is all about celebrating your flawsome self. We are fun. We are fierce. We are fantasy. And, we are for real."
While many details about Modelland remain under lock and key, Tyra told WWD that it is "not a pop-up. It's a permanent attraction anchoring the mall." She added: "I'm inspired by Disneyland, a place I went to a lot as a child. There is a storyline I have been working on for a year. Anybody can enter and feel like a model."